As part of my experience in the IT department I've joined an organization that does everything from learning game design to working on arcade machines. This is a machine kindly donated to us by our Advisor. It's a 1981 Pulsar and this is the condition it was in when we all gathered one lovely Saturday to work on it. Our advisor has an awesome house with pinball and arcade machines everywhere. Paradise!
After some fun playing the LOTR and X-Files pinball machines and playing some guitar we got down to work!
First we took everything we could off of the cabinet. There were some surprises in how things were bolted in, but we got it taken apart fairly quickly.
Most of the electrical components are in fairly good shape and the monitor needed some tweaking to get it looking sharper. Many of the other pieces like the plastic components were incredibly filthy and scratched. They needed a lot of cleaning and polishing to remove as many surface scratches as possible.
Even the marquee was somewhat banged up and really dirty before I got to work on it. I soon discovered that the back needed as much work as the front. You can see how much improved it is from the first picture. I like the image on there. It reminds me of Tron!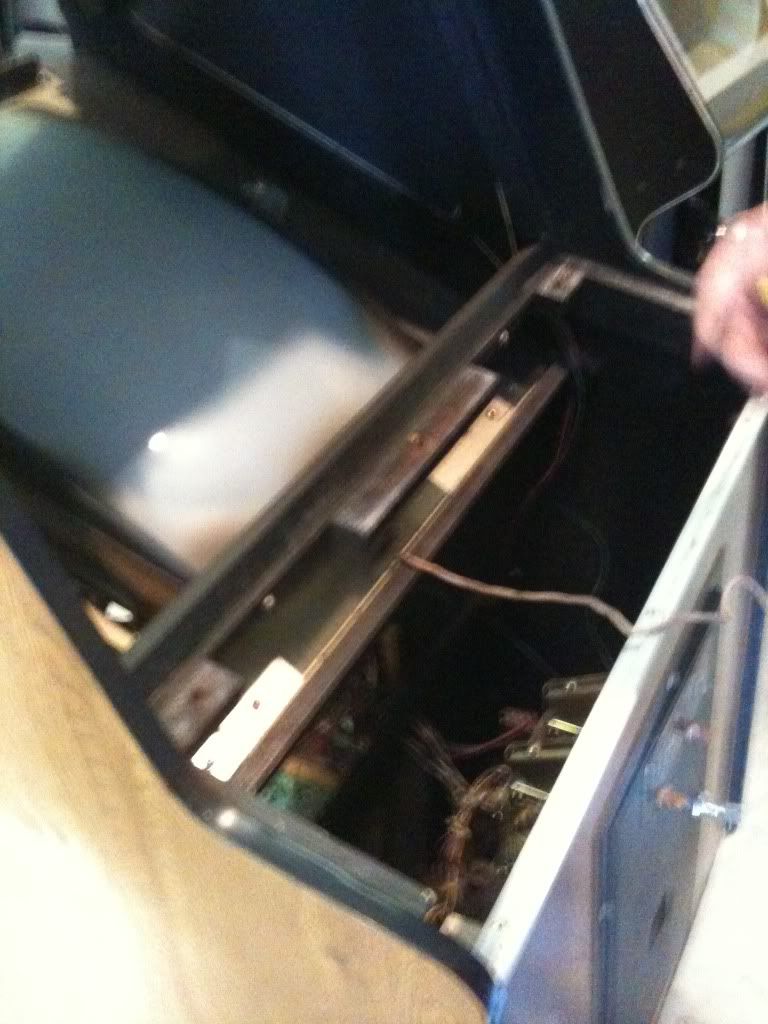 Here's the front of the machine stripped down. The control panel needed cleaning and some work. Although the game was running it was not running very smoothly. The joystick had some issues and ultimately needs to be rebuilt.


You might be surprised to see how simple the parts are on the bottom of the control panel. They are even mounted on wooden blocks. Once the parts were clean and the control panel had been worked on we began to reassemble the pieces.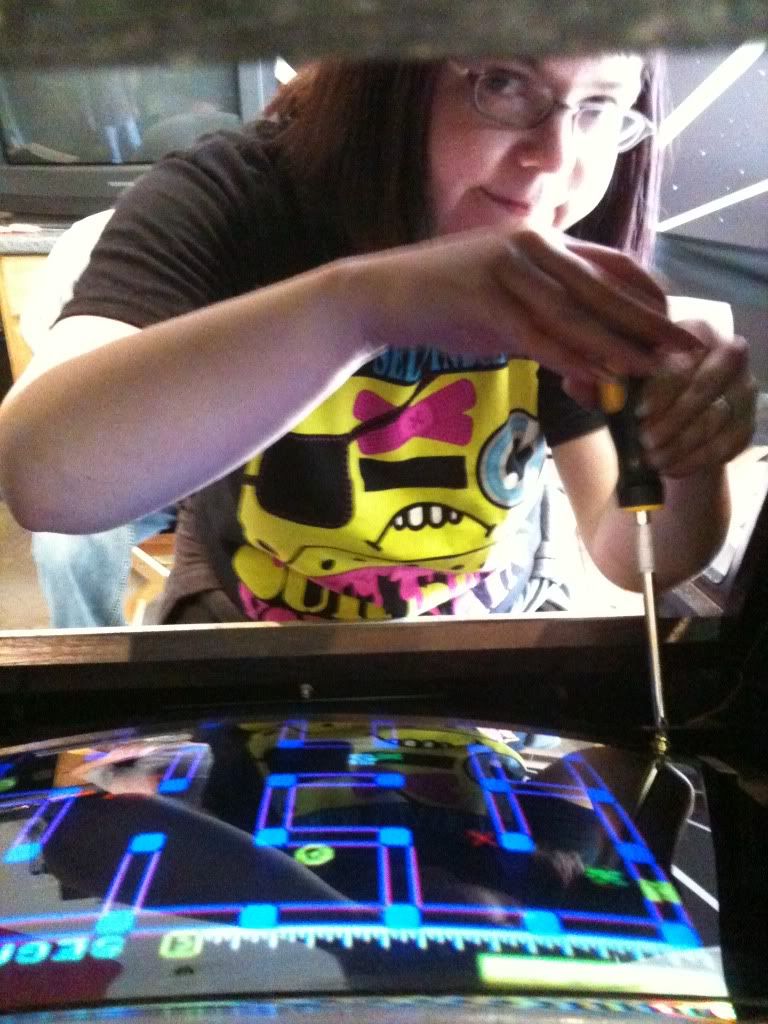 Look at that monitor! It's really in wonderful shape after it's been adjusted. So, what happened to Pulsar? Well, now it's in a temporary home in one of the computer labs. It looks shiny!
You can see more photos including the ORIGINAL manual with specs at my
Photobucket
.